Delivering across UK mainland: £5 for standard delivery (3-4 days). £6.50 for express delivery (1-2 days not including weekend delivery). Purchase your monthly shopping to bring some BBQ cheer (whether you cook indoors or outside)!
Definitely our BEST DEAL YET! Don't miss out! 
Get the very best of our flame, smoke 'n' grill with our The Rib Company 36 Meat Hamper! Our best deal ever yet! Everything you need for your BBQ or stock up your fridge - Right here, right now! Don't miss out!
We're offering you a 36-piece meat hamper including sirloin steaks, BBQ ribs, thighs, lamb burgers, wings and sausages from The Rib Company.
Lets get cooking!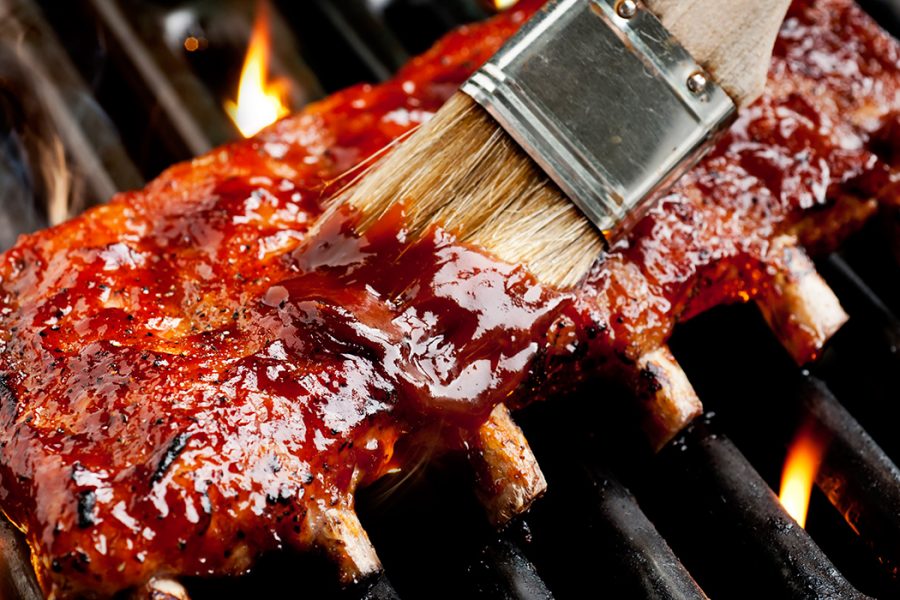 You'll find packed inside your Hamper Box:

2 x Lemon & Pepper sirloin steaks
6 x Honey Velveted BBQ Ribs
8 x Garlic & Herb Legs & Thighs
2 x Spicy Lamb Burgers

 

12 x Jerk Wings
6 x Cumberland Sausages
NOTE:*** Offer subject to availability*** Hurry while stocks last!!!
Pack Size
Plentiful feast for 2 (you'll even be storing some in the fridge) or yummy feast for 3. You choose! 
Handcrafted 

No machines. No fillers. Just real locally sourced meats and handcrafted burgers filled with herbs and spices. 
Spice Factor
Our burgers* are a tad spicy but the  marinade is mild with flavoursome honey notes. 
*Suitable for children over 6 too!
Ingredients 

Allergens are outlined in the the ingredients lists in bold. 
More about BBQRIBHUT:
Founder:

 

Company founder, Desmond Lewis, has a passion for adding some flavoursome flaming fun to every meal!
Authentic seasoning:

 

Using only the best ingredients available and Mama Lewis' authentic seasoning recipe from the early 1980's.